Digital consulting services cover a wide range of digital services, such as SEO, web design, and social media management. Despite the fact that it covers a wide range of services, digital consulting is primarily concerned with effectively implementing company strategies across digital platforms.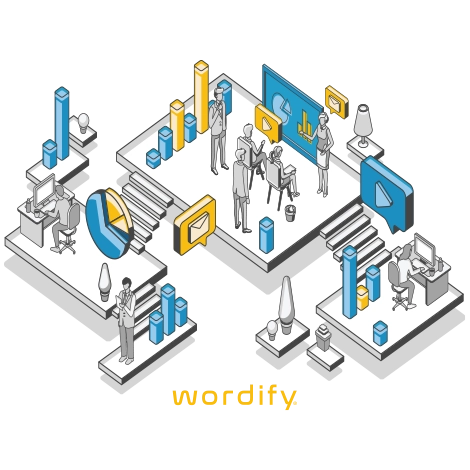 Digital Consulting Services​​
Digital Consulting Calgary
Wordify can create a plan that is tailored to your needs. Here's what we can do to assist.
REPAIR? OPTIMIZE? INNOVATE? KEY DIGITAL STRATEGY DECISION POINTS
Our staff at Wordify SEO Services has years of experience and specializes in best-practice SEO. That means we employ white hat SEO techniques that adhere to Google's guidelines and have the most long-term impact. We provide services that range from assisting small businesses in becoming more visible online to enabling them to exponentially grow their businesses through digital solutions such as search engine-friendly websites, social media management, and search engine optimization. We understand that not every organization needs the same level of assistance, which is why we've developed scalable and customizable online solutions to match our clients' demands.
Calgary Digital Strategies
Digital Marketing Consultants
Working with our marketing consultants can give you a comprehensive marketing plan as well as the capacity to implement and manage the campaigns in it if your staff doesn't have the time to handle all of your marketing needs.
Wordify marketing experts have a wide range of experience and are ready to ask probing questions to guide their work and find any gaps in your efforts. Your responses to these questions will help the right marketing consultant make conclusions. If you think to yourself, "No one has ever asked me that," you've found the right consultant with Wordify.
Consulting Services Calgary

Digital Design
We'll show you how to create modern digital consumer engagements.

Modernization
Develop smarter products and customised services by better utilising digital data.

Strategy
Produce smarter products and personalized services, utilizing digital data.
6124 18 Ave NE, Calgary, AB T1Y 1P1