SEO Services Calgary (Search Engine Optimization) strategies and tactics will increase organic search visibility on Google, generating leads, sales, and revenue.
Search Engine Optimization
SEO Company Calgary
Wordify will Boost Web Traffic and Improve Search Visibility.
Our staff at Wordify have years of experience and specialize in the best optimization practices. That means we employ white hat SEO techniques that adhere to Google's guidelines and have the most long-term impact.
What is SEO?
Search Engine Optimization is the practice of optimizing a website so that it appears on the top page of search engine organic (natural) results. SEO is a collection of approaches and practices that, when used effectively, will aid search engines (such as Google, Yahoo, and Bing) in finding your website and ranking it appropriately in search results. The better your website is optimized, the higher it will rank. The higher your website ranks in search results, the more traffic it will receive and the more successful your business will be.
Every day, 3.5 billion searches are conducted on Google alone, and with so many people vying for the top ranks in the search results, getting noticed is crucial. Your firm will acquire the visibility it deserves to effectively add to your bottom line through skilled keyword research and SEO tuning.
When you deal with Wordify, you're partnering with experts who are dedicated to your digital success. So, whatever your objective is. We can help you with traffic generation, lead generation, sales optimization, and brand recognition. Our SEO techniques may be described as "tuned for success."

Your website is updated to implement powerful SEO techniques for content and keyword optimization.

External efforts are placed into building links, improving off-site presence, and connecting with the right channels.

It is a highly targeted approach to marketing, that essentially positions your website to be seen by your local customers.
Our Proven SEO Services In Calgary Will Increase Traffic To Your Website.
Why Invest In Search Engine Optimization Services?
We utilize search engines to locate the products and services we want to buy. Maybe you were just looking for an SEO business in Calgary and came across us by searching for 'SEO Services Calgary' on Google or Bing.
If you're selling a product or providing a local service you'll want to improve your search engine visibility – that's where SEO comes in!
90% of people who use search engines like Google only look at the first page of results to find the goods, services, and information they need. As a result, SEO should be an important part of your digital marketing plan.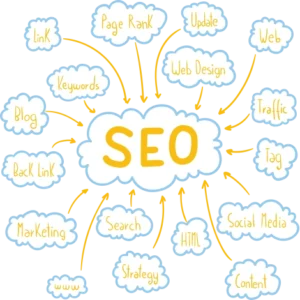 We will be proud to provide you with a customized SEO solution in Calgary. Wordify Digital Marketing can help you enhance your search engine rankings over time. Make a call now!
GET MORE CUSTOMERS ONLINE
The Wordify provides SEO and PPC services in Calgary, as well as unique, customized marketing strategies for their clients.
More traction for your Calgary Business
Our goal is to support customers in acquiring online visibility, as well as leads and customers. Our SEO and marketing campaigns are created to help your company gain more online engagement. Our in-house experts examine your website's digital assets as well as the digital content of your competitors. Providing clients with a top-notch SEO strategy while staying within your marketing budget.
The figures below show how important it is to have first-page results.
90% of searches only check the first page of results
75% of searches only check the first 5 results
40% of traffic goes to the top-ranked page
Our Organic Search Strategy
As a Calgary SEO firm, we don't believe in a "one size fits all" strategy; instead, our SEO team will create and implement custom programs for each of our clients. Many SEO service providers concentrate solely on Google optimization.
However, we understand the importance of striking the right balance between 'optimizing for your consumers' – ensuring that they have the greatest possible experience when visiting your site – and raising your visibility in search engine results pages.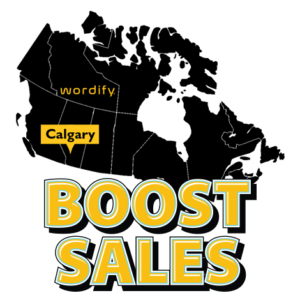 We realize how important it is to get your search engine optimization correct. Check out our core values to see why we are an SEO company Calgarians can rely on.
Our industry-leading SEO services are just what Calgary businesses require to improve their web presence and visibility in search engines.
All of our results-driven initiatives at Wordify are customized to our clients' specific requirements. Get a free SEO assessment from us. We simply supply affordable SEO services Calgary firms small businesses require to stand out amongst the competitors.
6124 18 Ave NE, Calgary, AB T1Y 1P1