Professional UX design services are now available to small businesses in order to gain a competitive advantage. Wordify's UX services assist in the creation of popular products and experiences. Wordify works with local businesses and startups to complement their design teams in order to create digital strategies and achieve their business objectives.
UX Design Agency in Calgary
User Experience Design
Did you know that UX design has one of the highest ROIs of any business investment?
Branding • Creativity • UX/UI
We know this because all of our clients enjoy the benefits of UX design. User Experience Design (UX) is a methodology. It takes the guesswork out of digital design and allows everyone involved (from customers to developers to CEOs) to contribute to the success of a digital product.
Our skilled UX team creates highly engaging digital experiences that engage the senses and influence the customer. We've been doing it for many years for well-known local businesses. We are now offering our expertise to local businesses looking to expand.
At Wordify, experienced designers collaborate with developers to create visually stunning, valuable, and useful digital products and services.

We've spent years working with start-ups, small businesses, in-house teams, agencies, and entrepreneurs in Calgary and throughout Alberta. We offer not only our time, but also all of our experience.
We're The Web Development Agency For You
More than 70% of customer journeys start on the web. Much of that is through Google search. Your website architecture, web design and user experience affect your:
Brand Credibility: 75% of users decide whether or not to trust your brand within seconds of visiting your website.
SERP Ranking: Google's RankBrain algorithm looks at factors like bounce rate, pages per session, and dwell time to determine how easy it is for users to navigate your site.
Conversion Rates: Clear calls-to-action and other strategic user experience and web design elements influence whether site visitors will continue to engage with your brand.
Bottom Line: UX and design have an incalculable, if not profound, impact on your company's bottom line, from search rankings to missed opportunities
If you have a website, ensure that your UX strategy is putting it to good use for your company.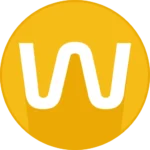 Brand Credibility

Search Visibility

Website Usability

User Engagement

Conversion Rates

ROI
Click the button below to set up a FREE 20-minute discovery call with one of our marketing experts today to see how we can generate more traffic and sales for your business.
GET MORE CUSTOMERS ONLINE
When designing or updating your website, the most important factor to consider is the user experience. User interactions are the ultimate measure of how effective your website is, regardless of how much useful information or features you have on it.
The goal of user experience design is to ensure that your website looks great, organizes content intuitively, and functions smoothly. With these elements, visitors can find the information they need and feel encouraged to engage with your brand further.
SEO is also influenced by UX elements. Search algorithms prioritise features such as mobile responsiveness and page speed, both of which are critical for a positive user experience. Furthermore, poor UX frustrates visitors, increasing bounce rates and decreasing time spent on page. These metrics also have an impact on search engine results pages (SERPs).
Great UX contributes to digital marketing efforts by making interacting with your website a pleasurable experience that users will want to repeat.
We're The Web Development Agency For You
6124 18 Ave NE, Calgary, AB T1Y 1P1